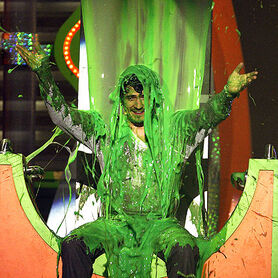 Kids Choice Awards
Edit
Kids Choice Awards Wiki is all about Nickelodeon's Kids Choice Award (aka KCA). Where the kids are in charge on who wins in each category.
2014 awards show just was on
Nominees page will be out soon
Alan Goodman, Albie Hecht and Fred Seibert started the awards show as "The Big Ballot" in 1986, named because of the ballots kids voted with. It was renamed in 1988 as the Nickelodeon Kids' Choice Awards. You can vote online at Nick.com.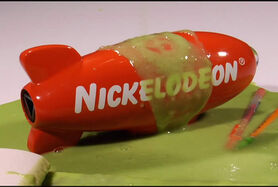 The Orange Blimp award was introduced 1990. Back then, the Kids' Choice Award was a gold statue shaped to look like a beret-wearing child standing up with his right leg crossed and holding up a long orange stick, with the word "Nickelodeon" inscribed on it.
"The Big Green Help Award", a green version of the blimp, was a new award featured in the 2009 KCA. It goes to the celebrity who goes above and beyond to help the environment. The award was presented to Leonardo DiCaprio that year.
The Kids' Choice Awards isn't like any other award show, uses other things instead of envelopes. Sometimes uses balloons, T-shirts, models, giant letters, and even a foot (2008).
Kids' Choice Awards has done amazing stunts and other wacky events,mainly setting new ratings records each of the past four years (2005-2009).
Latest activity
Edit